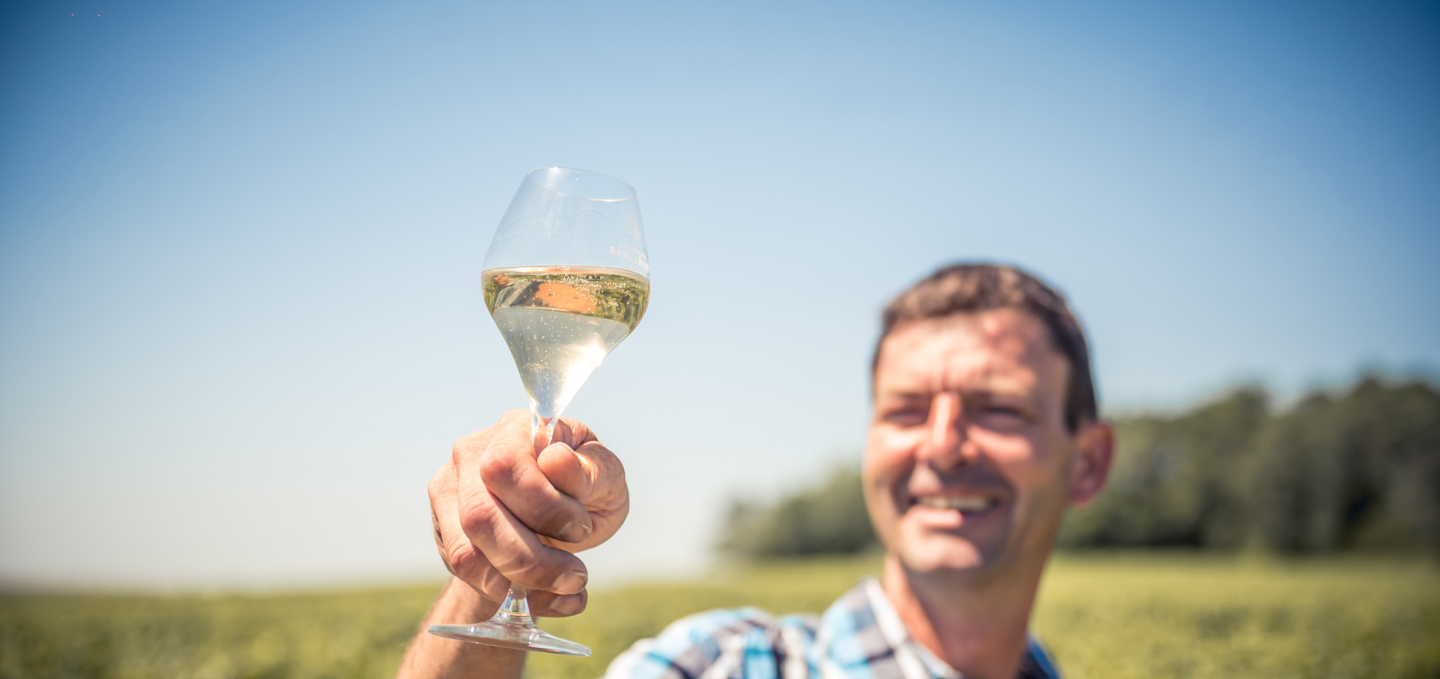 OUR VINEYARD
Our domaine is situated in the South of the Champagne appellation in the Côte des Bar on a Kimmeridgean limestone soil. Our vineyard of a dozen hectares and 32 different plots is spread over three different communes, Channes, Bragelogne and the prestigious appellation "Les Riceys". Our oldest vine was planted in 1967. Our vineyard is perfectly exposed on hilly hillsides which enhance the expression of the Pinot Noir.
In order to respect the biodiversity and the quality of our soil, our domaine is HVE certified.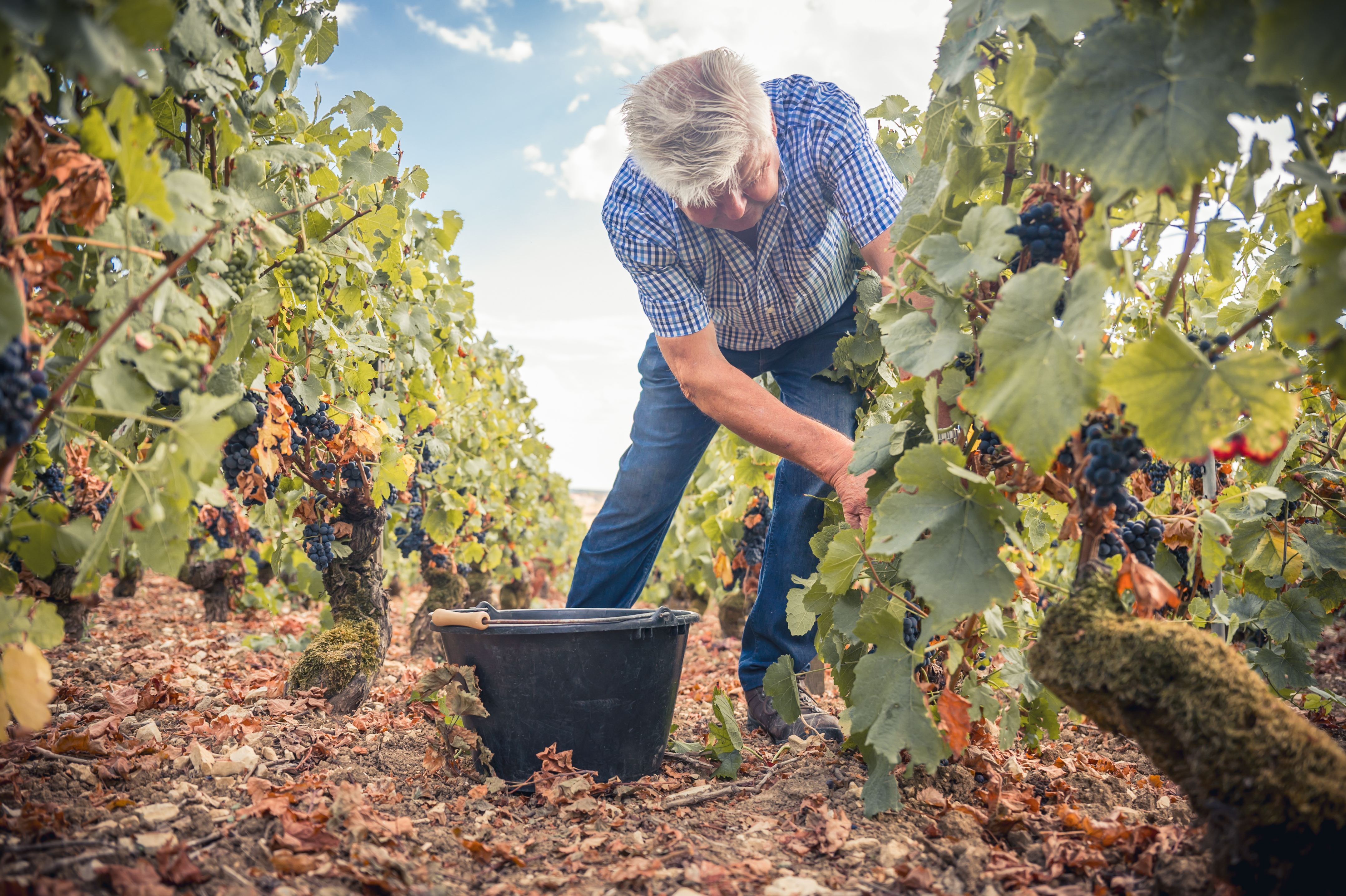 OUR WINEMAKING
The grapes are harvested manually, the must is clarified and sets in tanks to start the alcoholic fermentation. Unlike most champagnes, our wine does not undergo the malolactic fermentation, which helps to preserve the richness and freshness of the aromas.
The different ages of our vines and the geographical distribution of our plots bring us a great selection of rich and varied wines which are then carefully blended to be in keeping of the style of our different cuvées: crucial stage carried out en famille.
In the spring, once the wines have been blended, the wine is bottled and the foaming "prise de mousse" takes place in our cellars at a constant temperature. The still wine then bursts with fine bubbles.
After a minimum of three years of slow ageing, the residue of the fermentation is removed during the disgorgement with the addition of a small amount of liqueur.
Being Récoltant Manipulant, we are totally in control of all stages of our production , from the vinfication to the labelling.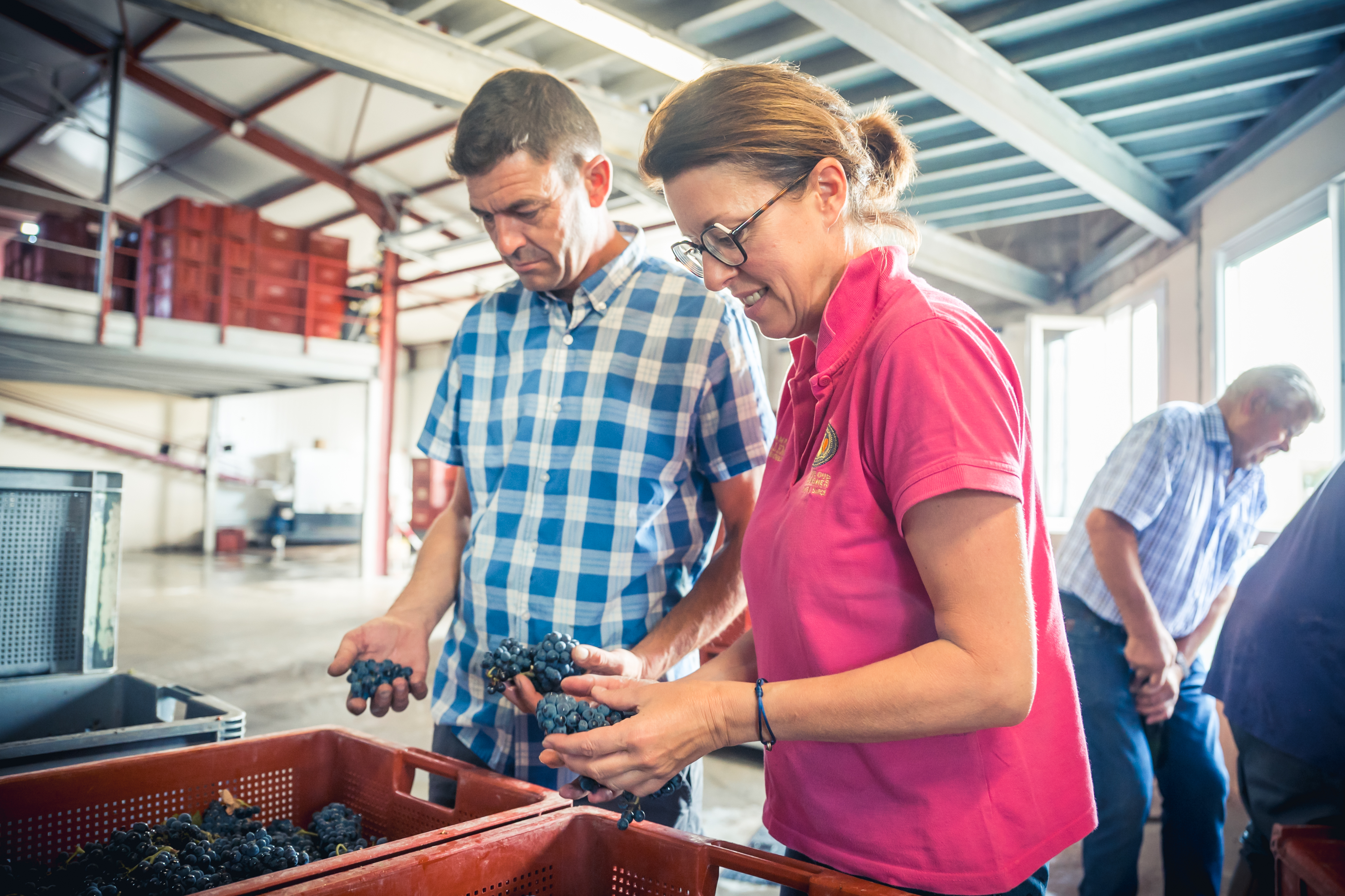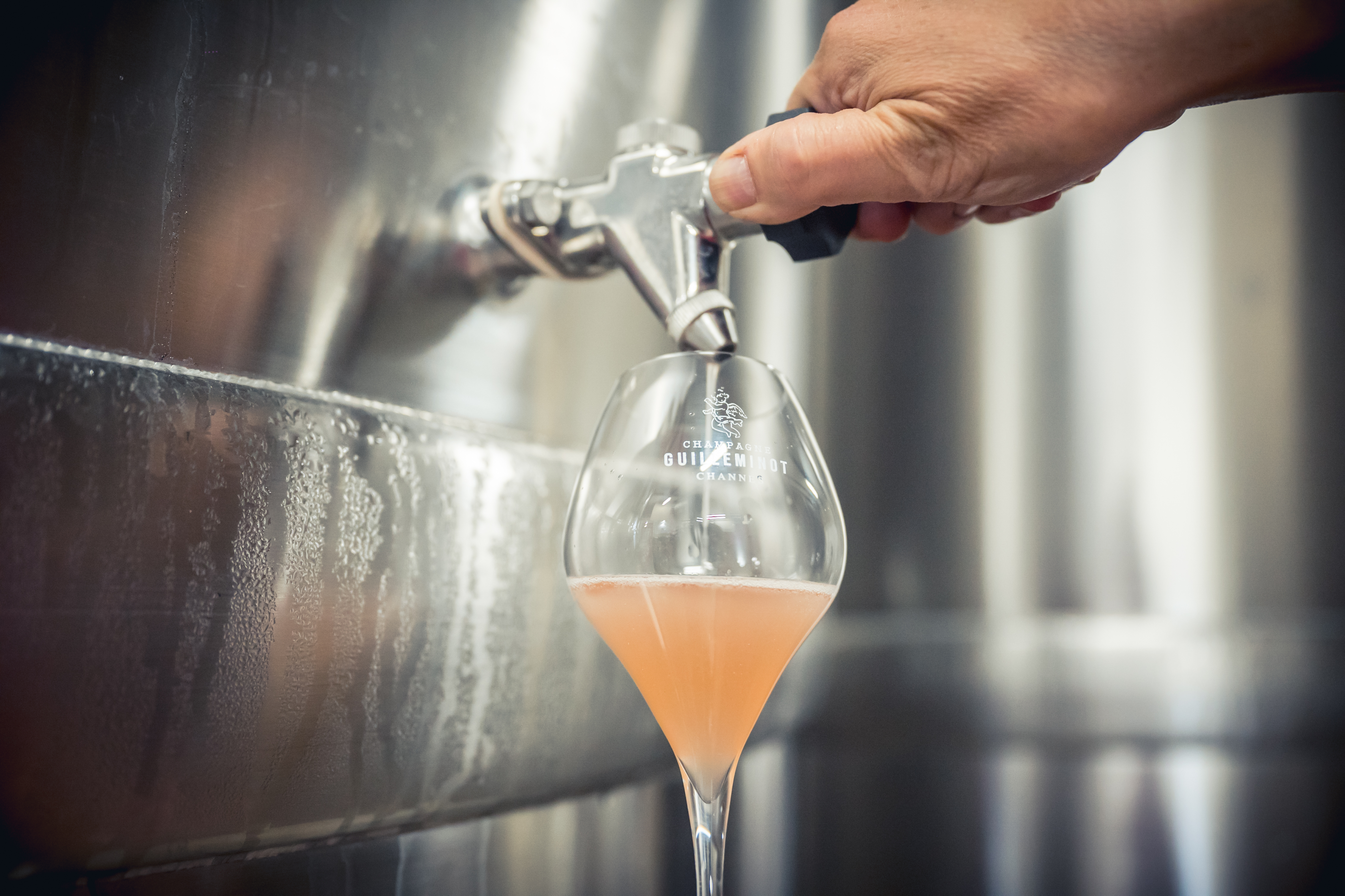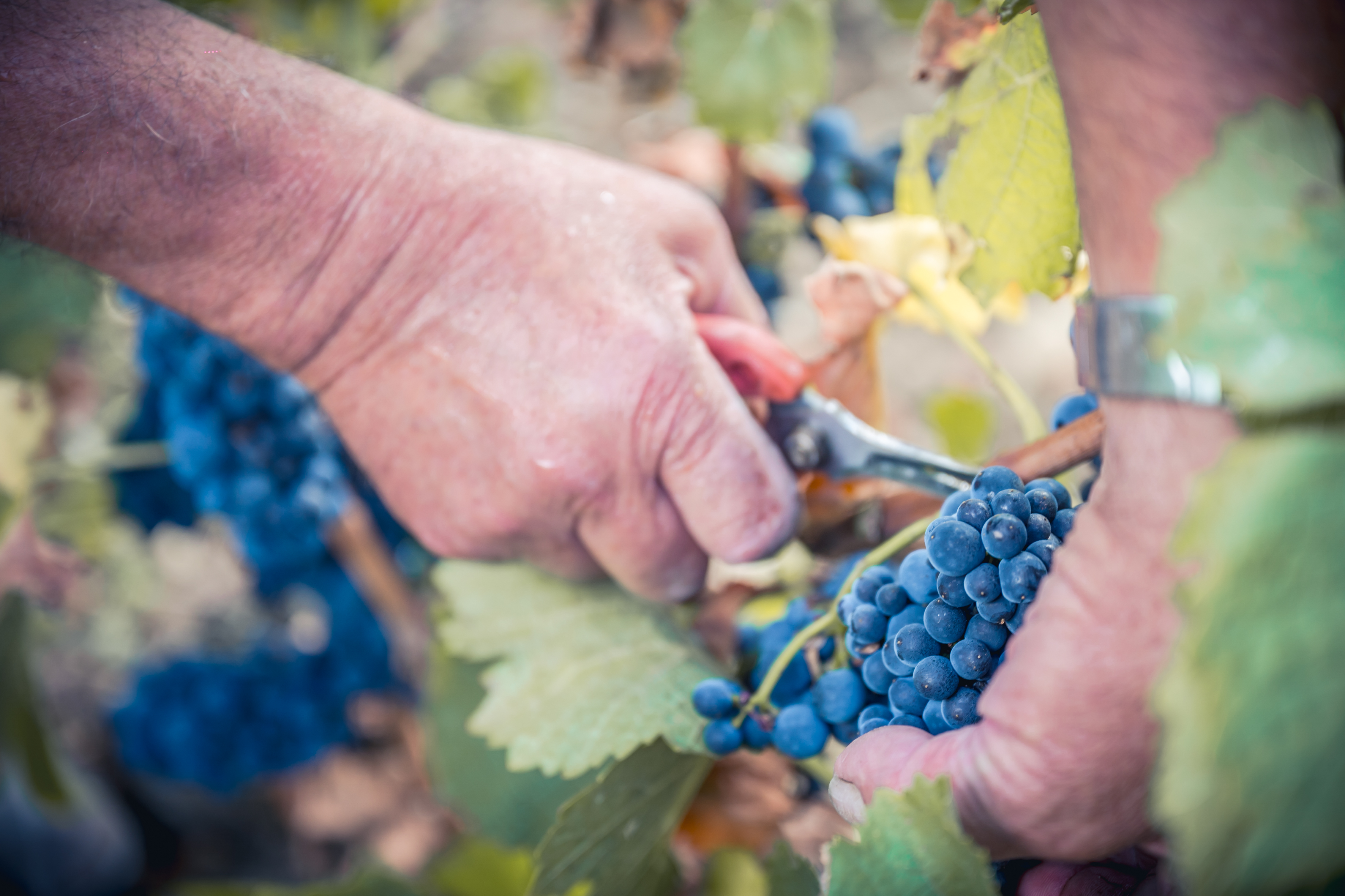 OUR CHAMPAGNES
Our love for our land and our passion for the vine have enabled our family to develop a unique know-how. Thanks to this expertise handed down from generation to generation, we have created 5 unique and exceptional cuvées that reflect the values, history and identity of Champagne Guilleminot.