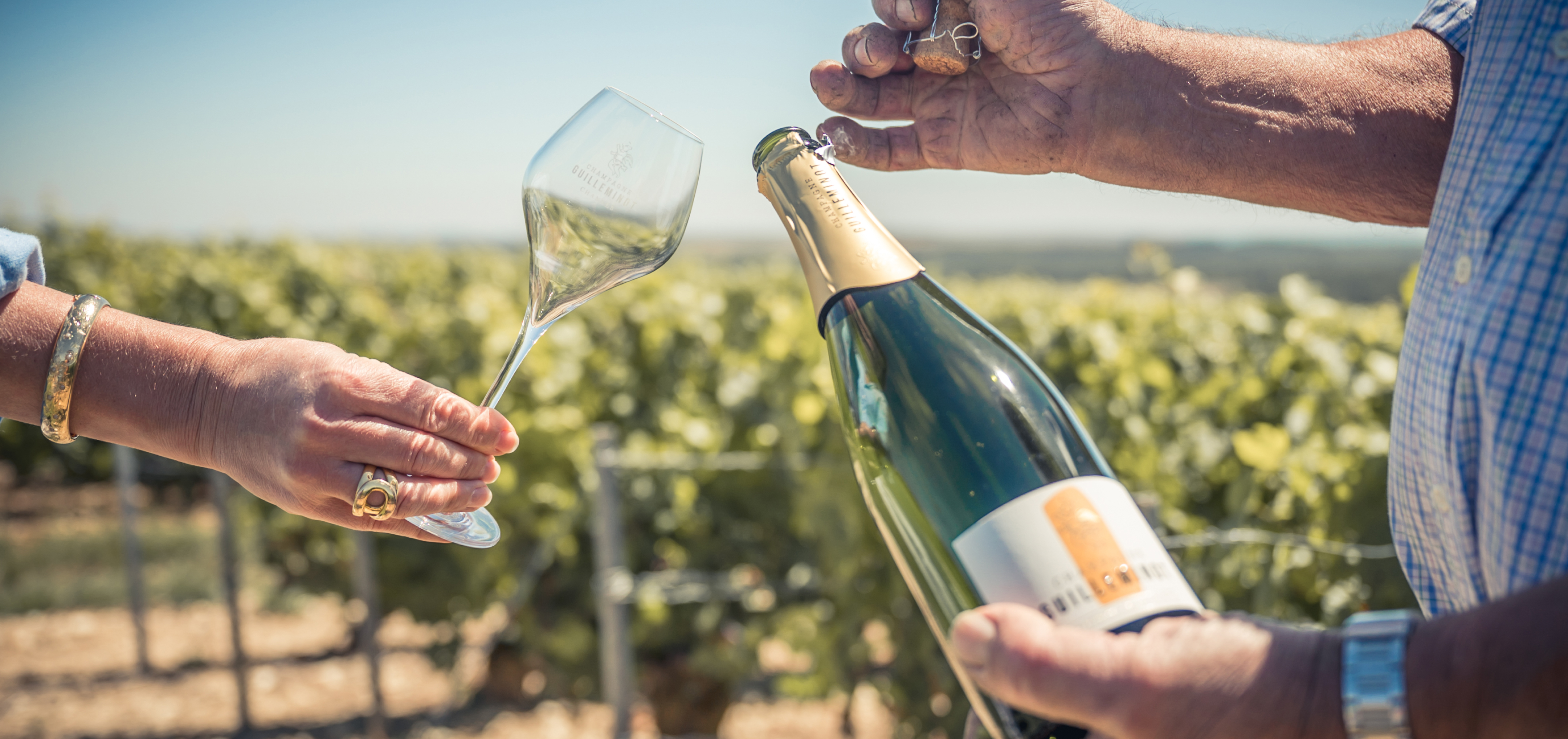 CHAMPAGNE GUILLEMINOT
our 5 cuvées
Discover the perfect range to accompany your meal from aperitif to dessert. We offer you a selection of five cuvées with exquisite aromas, each of them with its own characteristics and style. Each cuvée is made from our best grapes and carefully aged in our cellars to obtain optimal quality. The fruity and bold rosé, the remarkable and complex Prestige, the soft and round Demi-Sec, the Tradition, a perfect balance between freshness and roundness, and La Belle Année vintage, a rare jewel aged for several years.
Our bottles,
Our champagnes, the different sizes
We are convinced that there are no small occasions, each event deserves its adapted bottle of champagne. That's why we've created a full range of 9 bottle sizes to satisfy every need. With our know-how and our passion for champagne, we are proud to offer bottles of exceptional quality in all formats, half-bottle, bottle, magnum, jeroboam, mathusalem, nabuchodonosor,and other bottle sizes.