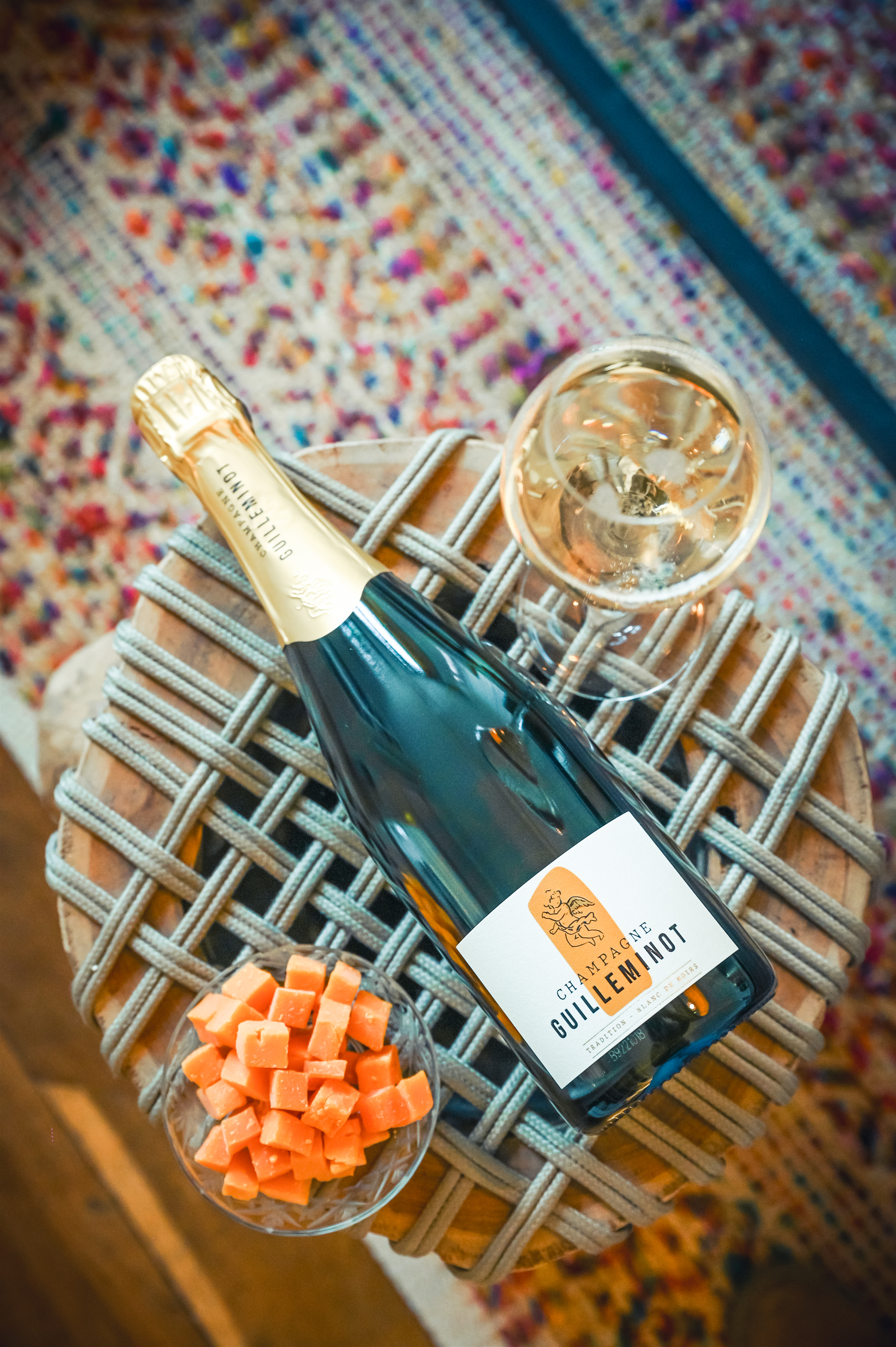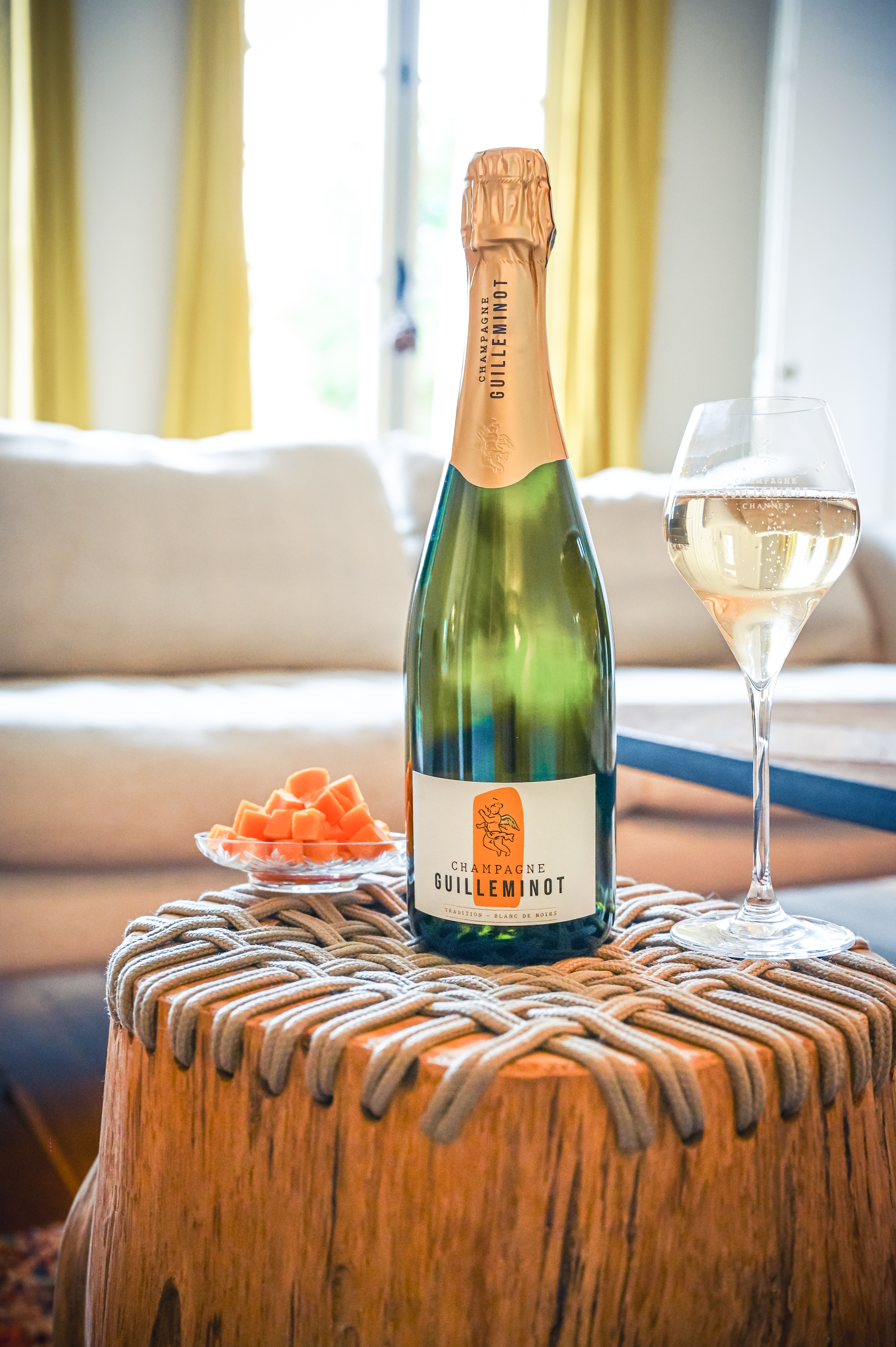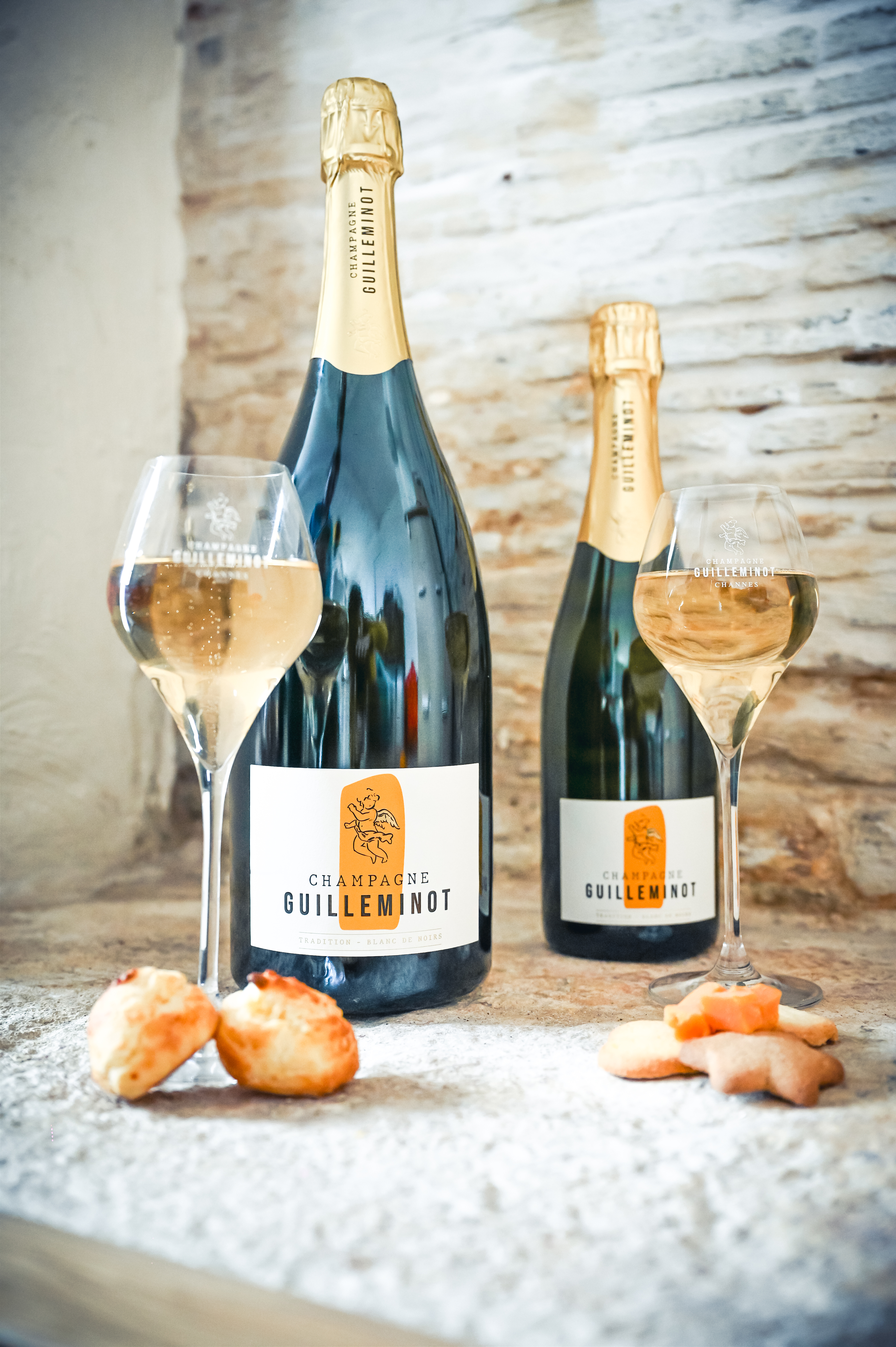 Tradition
Blanc de noirs
The blend is compound of about 80% of wines from the harvest and 20% of reserve wines. Its coat is clear and shiny and reveals light gold reflect. A very expressive nose. The mouth is ample and round while maintaining an expressive character too.
This champagne is also available in half bottle, magnum and Jeroboam. Mathusalem and other bottles are only available on order.
Data sheet

NOSE :
Mirabelle sauce, expressive
MOUTH :
Beautiful and charming cuvée
FOOD AND WINE PAIRING:
Ideal on foie gras and dessert
SERVICE TEMPERATURE :
Between 7 and 9°
Our bottles,
Our champagnes, the different sizes
We are convinced that there are no small occasions, each event deserves its adapted bottle of champagne. That's why we've created a full range of 9 bottle sizes to satisfy every need. With our know-how and our passion for champagne, we are proud to offer bottles of exceptional quality in all formats, half-bottle, bottle, magnum, jeroboam, mathusalem, nabuchodonosor,and other bottle sizes.